Horsemart.co.uk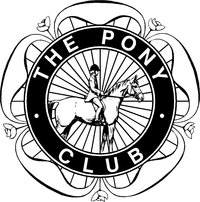 The Pony Club launched Endurance riding, as an official Pony Club discipline, on March 22nd in Milton Keynes Campbell Park courtesy of the Milton Keynes Parks Trust. The Park, along with some lovely weather, proved a perfect setting with its mix open countryside and special features; although the concrete cows proved slightly less popular with some of the equines in attendance!
The competition had a full entry of over 50 competitors, with Pony Club Members taking part in four, 10, 23, 27 and 37km Endurance rides running throughout the day. The launch was kindly run and hosted by the local Whaddon Chase Pony Club Branch, who ran a seamless competition with some special touches that included a very artistic cake to celebrate both The Pony Clubs 80th Anniversary and the Endurance launch.
Pony Club Endurance is generously supported by new sponsor Carr & Day & Martin and Nicola Slater, Technical Advisor for Carr & Day & Martin, was on hand throughout the day supplying riders with goody bags and the winners with some very smart polo shirts too!
Cherry Michell, Chairman of The Pony Club, was delighted with the launch and commented that "Coming here today has only cemented my feeling that Endurance being a part of The Pony Club is the right decision. We have riders and ponies of all abilities, having a brilliant time and getting out in the countryside, which can only be a good thing".
It is planned that Pony Club Endurance events will be run around the country in 2009, culminating in the Pony Club Endurance Championship on September 20th at The College EC, Bedfordshire.
For further details about Pony Club Endurance, or Pony Club Tests, activities and Membership see the website www.pcuk.org or contact 02476 698300